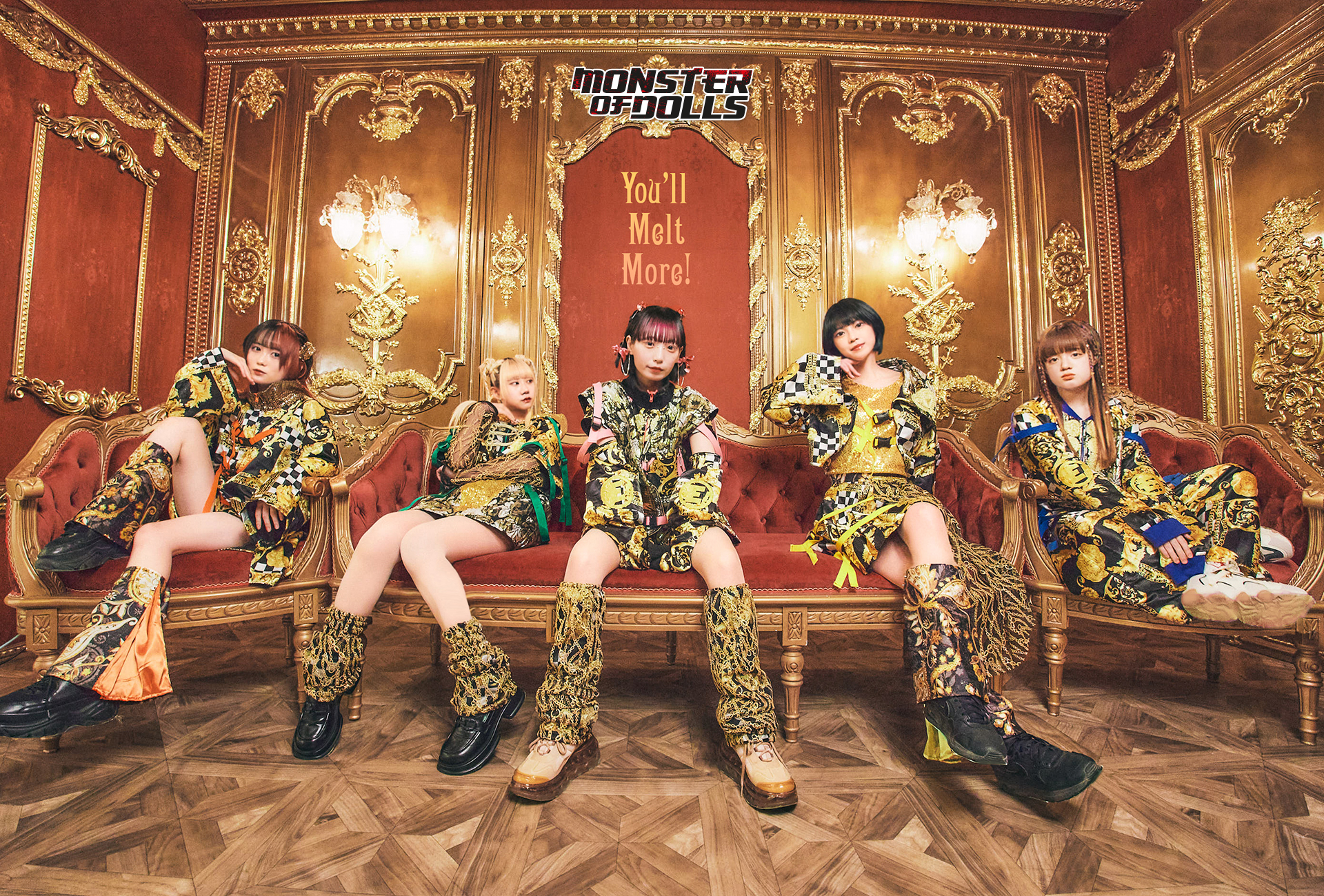 2 Dicembre 2023
VOX CLUB
Torna il Monster of Dolls !
Biglietto Unico 28 Euro + Prevendita
For the first time in Europe from Japan
YOU'LL MELT MORE!
Programma Evento:
Ore 17.30 Apertura porte
Ore 19.00 Secret Event
Ore 21.00 Monster of Doll (You'll Melt More + ERISU+ Sari)
Coordina Eriko
Ospiti Speciale dal Giappone:
The Queens of the World of Alternative IDOL
–
Dopo la pausa forzata del COVID ritornano le più famose Artiste Giapponesi al Monster of Dolls, un festival Europeo unico nel suo genere.
Durante il Monster of Dolls che vedrà come Ospiti Principali le grandi e indiscusse You'll Melt More si alterneranno sul palco numerosi Artisti Giapponesi e Italiani, segui questa pagina per rimanere informato a riguardo di questo
Prima dell' inizio del Monster ritorna anche l' ormai mitico Secret Event, evento unico nel suo genere e assolutamente imperdibile, format che doveva essere svolto in occasione del precedente MONSTER cancellato per COVID. Un'esperienza unica e indimenticabile sul tema Giappone. Da non perdere assolutamente.
Monster of Dolls + SecretEvent
Due spettacoli in un unico evento
LE OSPITI PRINCIPALI
YOU'LL MELT MORE !! (ゆるめるモ!)
is a Japanese Alternative Idol female group formed in 2012. Because of their history, collaborations, tours, number of singles and albums, they represent the quintessential Alternative Idol concept. They are the essential ironclad for fans and onlookers.
For the first time in Europe for a unique event, a Monster of Dolls exclusive.
SARI
Former member of the Japanese cult idol group Necronomidol and now launching her solo career and her new Album, a welcome return after Monster of Dolls 2019
ERISU
The European group made up of international members who changed the rules of the Idol world game outside of Japan, awarded in January 2023 as Best Act of overseas Idol by the specialized international blog Homicidols
Erisu – Let the Sabbath Begin [Official Video]
Follow the Monster of Dolls accounts to learn all about them and the other Festival guests.
ERIKO
As in past editions of the Monster of Dolls, Eriko will be the MC of the event, Youtuber, Singer, Public Figure, Japanese teacher. We are waiting for you to meet and get to know you at MoD2023!
SECRET EVENT
Aspettando il Monster of Dolls
il 2 Dicembre 2023 al Vox Club, ore 19.00, subito prima del Monster of Dolls 2023 vi attende lo spettacolo nello spettacolo, un dono inestimabile e inatteso, necessaria introduzione a ciò che vedrete dopo. Il Secret Event finalmente, solo per chi partecipa al Monster. Brucerai nell' attesa.
Non mancare.
Nota importante, il Secret Event avrà inizio alle 19.00 in punto, da quel momento le porte di ingresso del locale saranno sigillate e non sarà più possibile accedere alla sala.
INFORMAZIONI PER ARRIVARE AL VOX CLUB DI NONANTOLA:
Per chi arriva in aereo, aeroporto Milano Malpensa o Aeroporto Bologna poi treno per Modena
Da stazione Modena sarà operativa navetta per andata e ritorno al Monster of Dolls nella giornata di sabato dalle ore 15.00 fino alle 18,15. Rientro a Stazione Modena tramite navetta a termine evento
Information to get to the Vox Club in Nonantola
For those arriving by plane, arrive at Milan Malpensa airport or Bologna airport then train to Modena
A shuttle will be available from Modena station to and from the Monster of Dolls on Saturday from 3.00 pm to 6.15 pm
Return to station at the end of the Event